Hvalpeplaner/Puppyplans 2023 – we plan to make a litter autumn 2023. If you are interested, send us an email.
Planned mating late summer 2023 with Lollipop and the male Fur And Paws Marshall.
More info on our blog…🤞
In 2024 we plan for a litter on our females Fur And Paws TrueLove ("Alba") x Gibaltarik Nikko Lukato Gold and our female Fur And Paws Sansa x Bowie Cervená jiskra. More info will come 🐾
Pictures of our litters ➡️ her.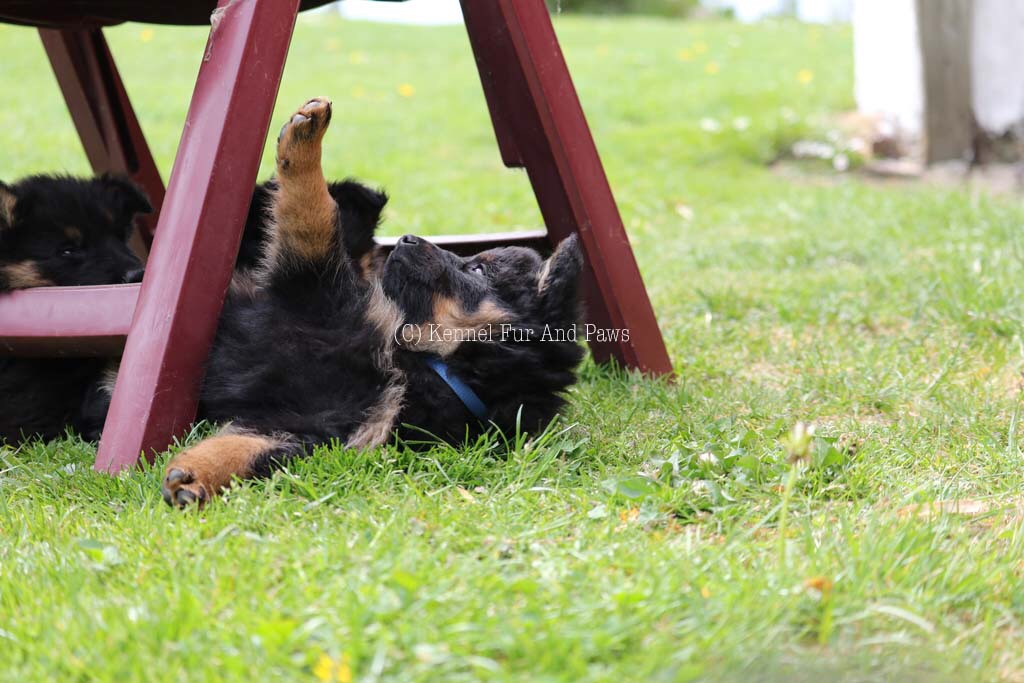 If you should be interested in a puppy from our kennel, you are more than welcome to write an email and tell a little about yourself.
From time to time we have adult dogs who are searching for a new forever home, follow our blog for more info or write an e-mail 🐾 😊
Think about this: How should your day with the puppy look like? What are your plans/expectations for the puppy? How are the possibilities for dogtraining in your area? How can you fullfill the needs of a Chodsky pes?
It is important for us that puppy buyer is willing to x-ray when the dog is around 12-18 months and also take the dog to behavior test at the danish kennel club. More info here
This is a great tool for you as a dog owner and also for us as breeders.
---
Our puppies are growing up in our kitchen, they are familymembers. They get used to kids, cats, other dogs, horses and we will make trips with car to the beach and the forest.
Puppies will get FCI pedigree, veterinary examination, chip, vaccination, deworming and we use the sales agreement from Danish Kennel Club.
When the puppies leave our house, they will get puppyfood, collar and leash, some toys and a blanket – that smells of mom, all nessesary papers, they have been vaccinated and dewormed and you have lifetime support – call us or write us all what you want!